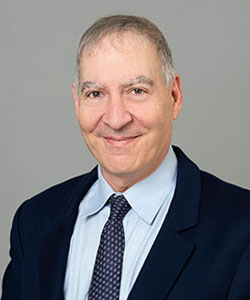 Richard Birke
Senior Vice President, Executive Director, JAMS Institute, Chief Architect, JAMS Pathways
Richard Birke is a senior vice president at JAMS and the executive director of the JAMS Institute, the teaching and training arm of JAMS. In that capacity, Birke leads a team of educators and professionals committed to providing JAMS with exceptional internal training, starting with new panelists and continuing with the nation's most experienced neutrals. In addition, Birke is chief architect of JAMS Pathways, a client-facing service that transforms organizational conflict into team unity and business performance through targeted training and facilitation.
Prior to joining JAMS, Birke was a trial lawyer in the greater Boston area, a graduate student at Harvard Law, associate director of the Stanford Center on International Conflict and Negotiation and a lecturer at Stanford Law School. In 1993, he became a law professor at Willamette University and director of its Center for Dispute Resolution. While at Willamette, he directed the program to a top five ranking and the Ninth Circuit ADR Education Award.
Birke has won two national writing awards for his work in the psychology and neuroscience of mediation and negotiation, taught dozens of innovative courses around the world, given hundreds of invited lectures and speeches, and mediated complex disputes ranging from international child abduction to class-action civil rights to the creation of national wilderness areas. He remains active in all areas of his practice—writing, teaching, training, consulting and mediating—now proudly under the JAMS banner.
For further information, please contact:
KRISTINE SNYDER
JAMS Senior Public Relations & Content Manager
+1 949-224-4614 (Direct Dial)