The Section Annual Conference is a premier event for litigators, bringing together top litigation professionals from across the U.S. to discuss timely legal issues and the latest in trial advocacy, litigation strategy, and case management. The
2022 Litigation Section Annual Conference
provides a unique opportunity to learn and interact with in-house counsel, outside counsel, academics, government employees, and judges.
The conference will include over 30 dynamic programs highlighting all aspects of litigation. There will be multiple opportunities to network during the programming breaks and breakfasts, as well as at the Welcome Reception, Keynote Luncheon, Evening Cruise and the John Minor Wisdom Luncheon.
Featured Programs:
Seven Secrets to Success at Mediation: New Developments for the Online Era
Wednesday, May 4, 2022 | 1:30 - 2:30 PM ET | General CLE
Mediation advocacy is completely different in the online era—or is it? Hear expert advocates and mediators describe what has changed and what hasn't, and learn inside info about what works and doesn't work from both sides of the table. Topics include whether the timing and scheduling of mediation has changed; whether lawyers are looking for different skills in mediators; how we have adapted to physical separation and communication through the screen; and whether the online environment has breathed new life into Joint Sessions and direct communication between the sides. Obtain helpful tips from advocates and mediators in the trenches that can get you to "Yes" at your next online mediation. This panel will tell you what you need to know.
Moderator:


Panelists:

Jeff Kichaven | Jeff Kichaven Commercial Mediation -- Los Angeles, CA
Fiona Meany | JLL Real Estate -- London, UK
Eshigo P. Okasili | Law Office of Eshigo P. Okasili LLC -- Silver Spring, MD
A Competitive Edge: Leveraging Diversity for Successful Outcomes in Litigation
Thursday, May 5, 2022 | 2:45 - 3:45 PM ET | CLE Breakout | Elimination of Bias CLE
Studies show that diverse teams increase economic performance and are more innovative. Yet, gender and ethnic diversity in law firms is still imbalanced. This panel will discuss the benefits of diverse litigation teams and will provide tips on creating and best leveraging diversity to achieve more successful litigation outcomes.
Moderator:

Ashley J. Heilprin | Phelps Dunbar LLP -- New Orleans, LA

Panelists:

Paulette Brown | MindSetPower LLC -- Charleston, SC
Nicole D. Galli | ND Galli Law LLC -- Philadelphia, PA
Dr. Ann T. Greeley | DecisionQuest Inc.-- State College, PA
N. Damali Peterman, Esq. | JAMS -- New York, NY
How Litigators Can Avoid Arbitral Purgatory
Friday, May 6, 2022 | 1:30 - 2:30 PM ET | General CLE
Arbitration continues to supplant litigation to resolve commercial, IP, employment, consumer, and other disputes. Experienced litigators are making fundamental mistakes in arbitration pleadings, discovery, motions and hearings. Avoid the fire. Listen to our experienced arbitrators who will explain what to do and what not to do to reach arbitral heaven.
Moderator:


Panelists:

Deborah B. Mastin | Law Office of Deborah Mastin PLLC -- Miami, FL
Joseph M. Matthews | Joseph M. Matthews PA -- Coral Gables, FL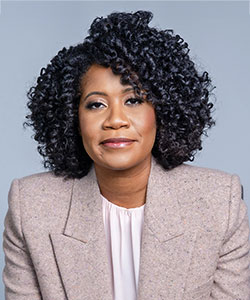 Business & Commercial
Civil Rights
Education Law
Employment Law
Energy & Utilities
Entertainment & Sports
Higher Education & Title IX
Intellectual Property
International & Cross-Border
Professional Liability
Real Estate & Real Property
Telecommunications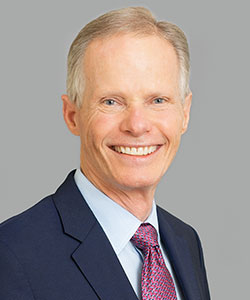 Business & Commercial
Class Action & Mass Tort
Construction
Employment Law
Insurance
Personal Injury/Torts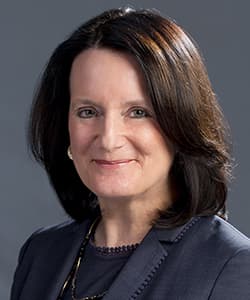 Business & Commercial
Employment Law
Health Care
Intellectual Property
International & Cross-Border
Life Sciences
Pharmaceuticals/Mass Tort